FIPA GMBH
Fipa tube lifter set with vacuum generator FIPALIFTmax

The all-new FIPALIFTmax: for heavy & bulky loads
The new tube lifter FIPALIFTmax by FIPA with the simple rotary handle can is configurable according to requirements for universal use.

Intuitive operation
Due to the simple twist grip, similiar to that on a motorcycle, the operation of the tube lifter is uncomplicated, precise and above all intuitive. It has never been more fun moving heavy goods in the course of everyday work.
Universal use
The FIPALIFTmax with a lifting capacity of up to 160 kg is a flexible and durable solution to remove the risk for injury from lifting heavy objects. Suitable for handling everything from heavy sheets, and plates to sacks, boxes and crates. All lifted with ease; enhancing wellbeing in the workplace. It's robust, yet compact design makes the FIPALIFTmax and ideal solution for rough production environments.
Wide range of accessories
A wide range of accessories such as vacuum suction cups and gripper solutions make the FIPALIFTmax extremely variable and versatile. For special requirements that are not covered by the standard program, we are happy to offer you uncomplicated special solutions on request − with the least effort.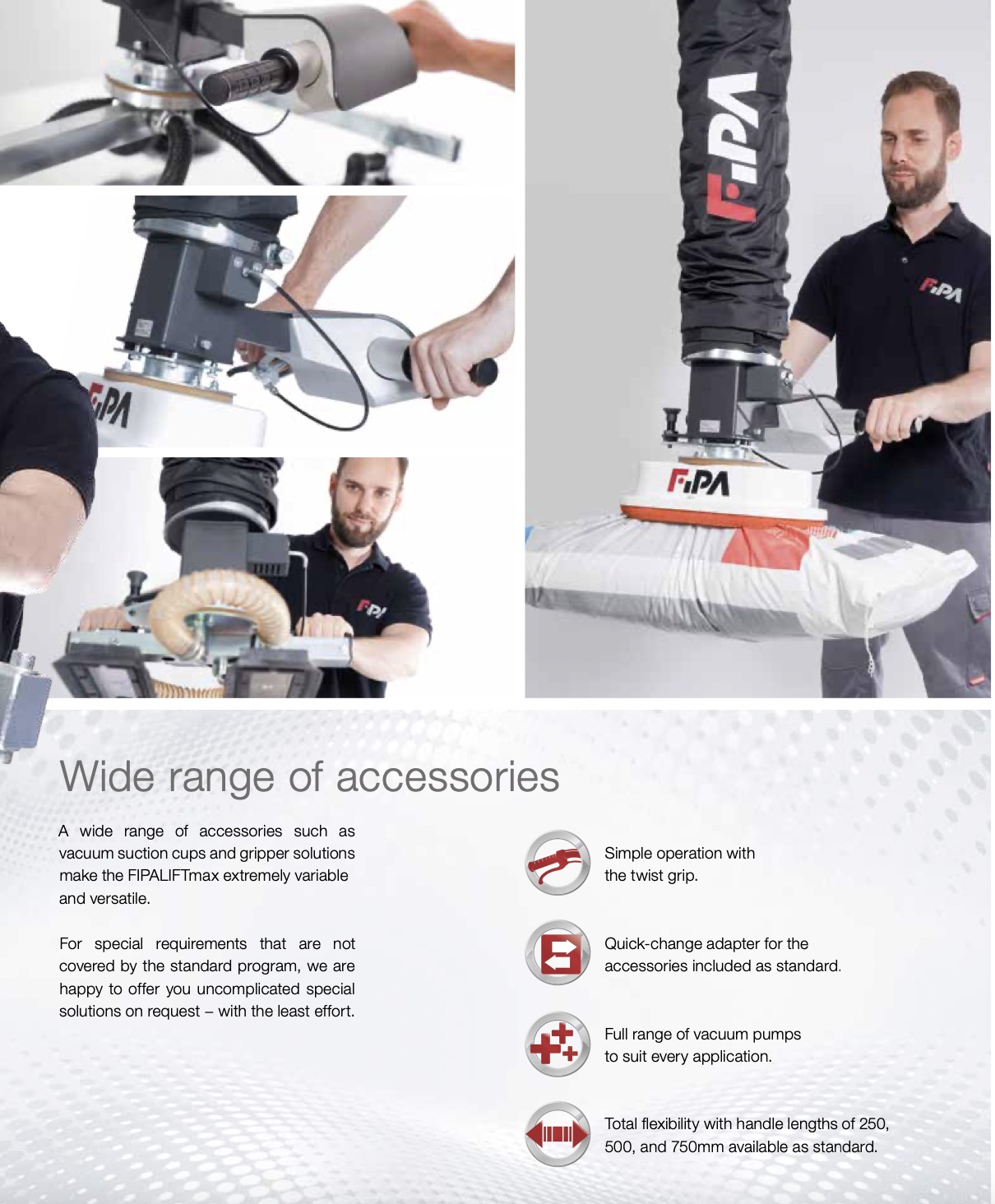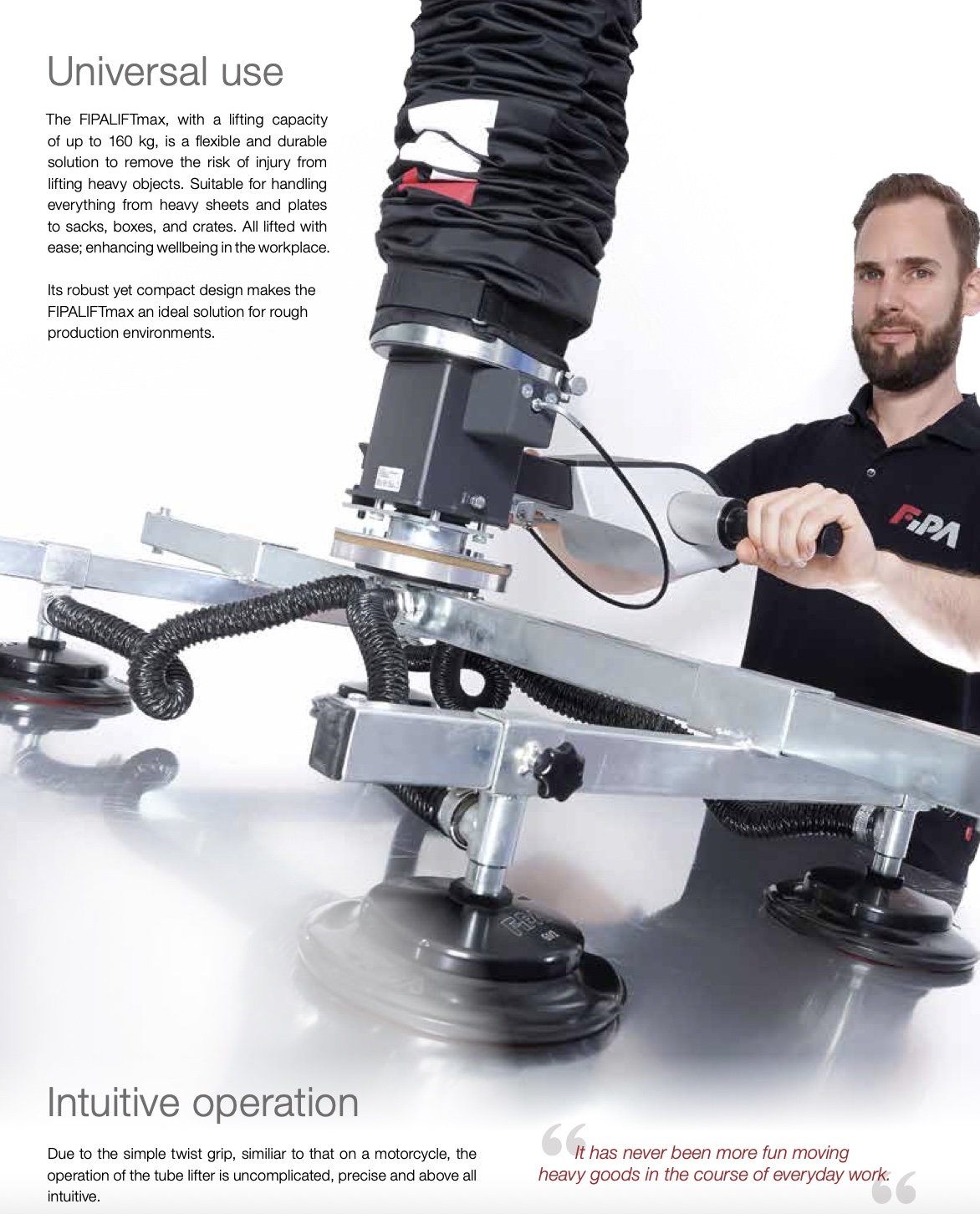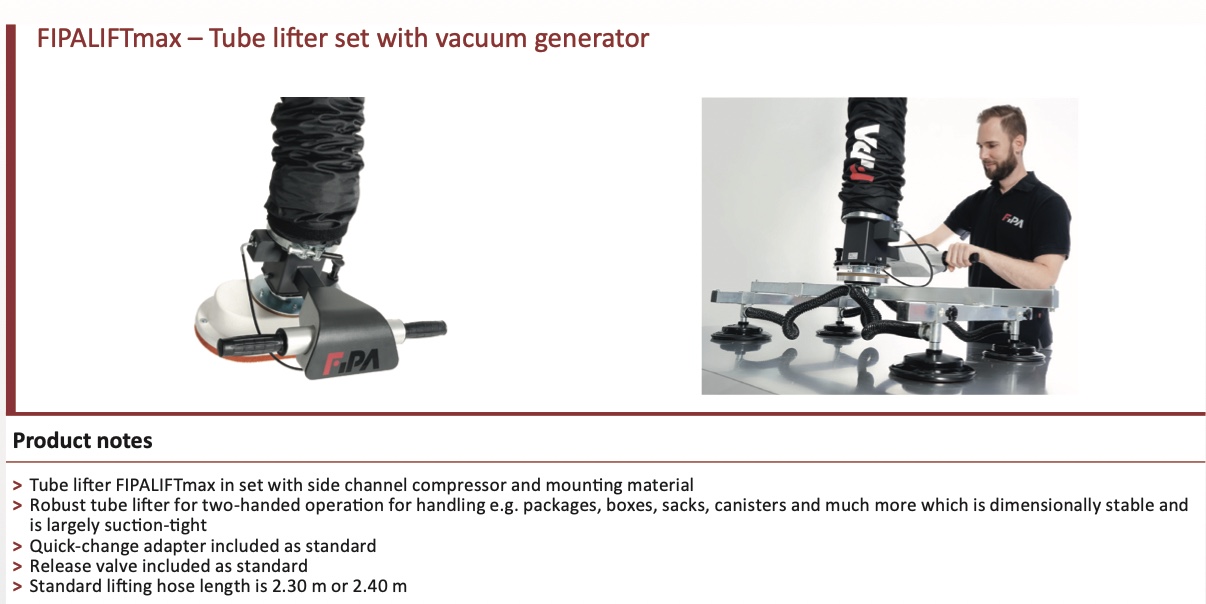 ---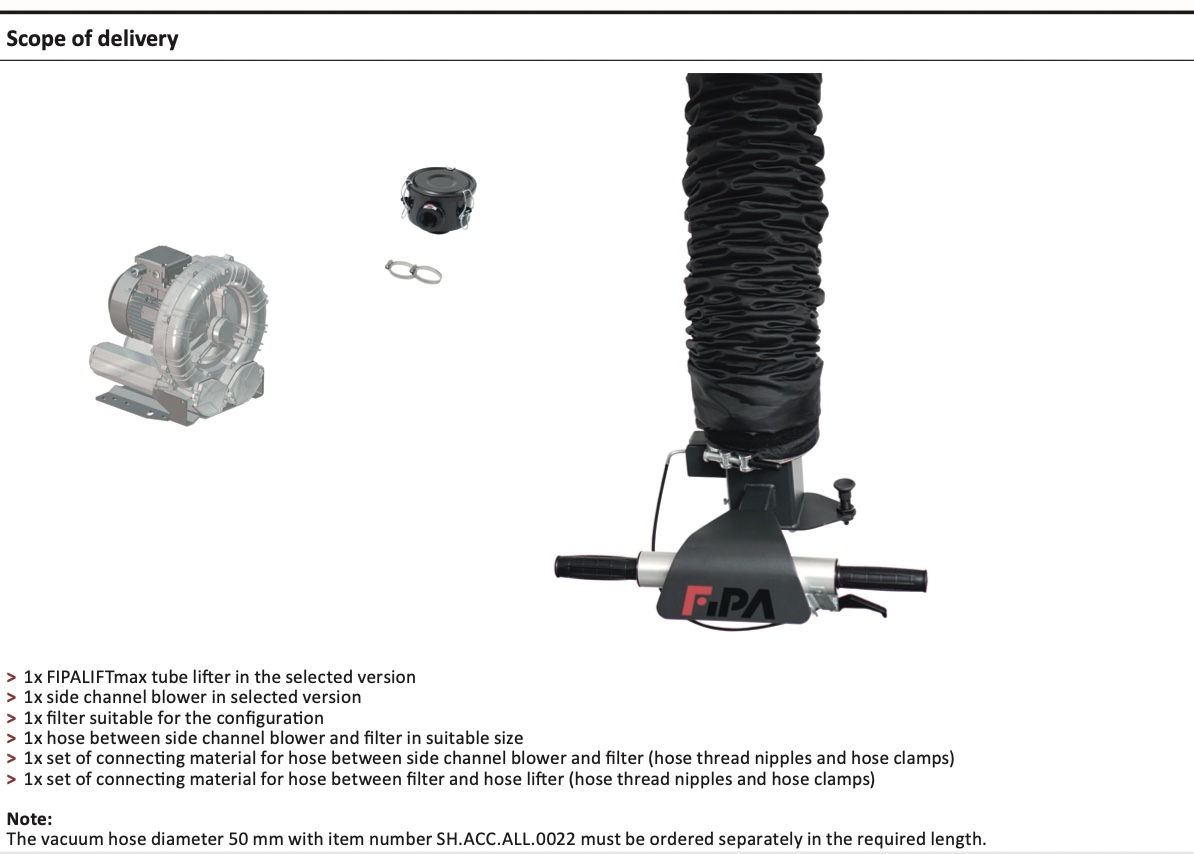 ---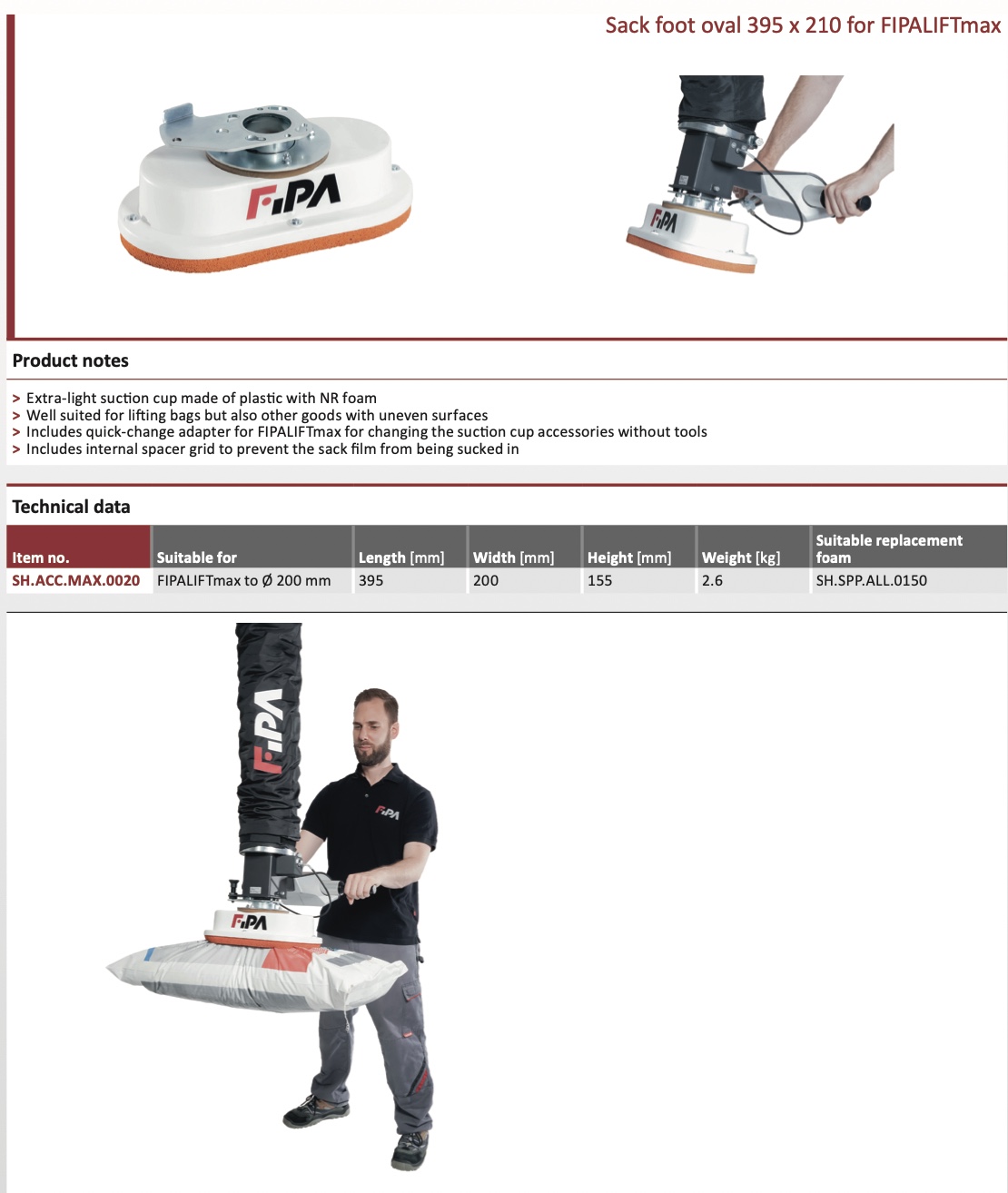 ---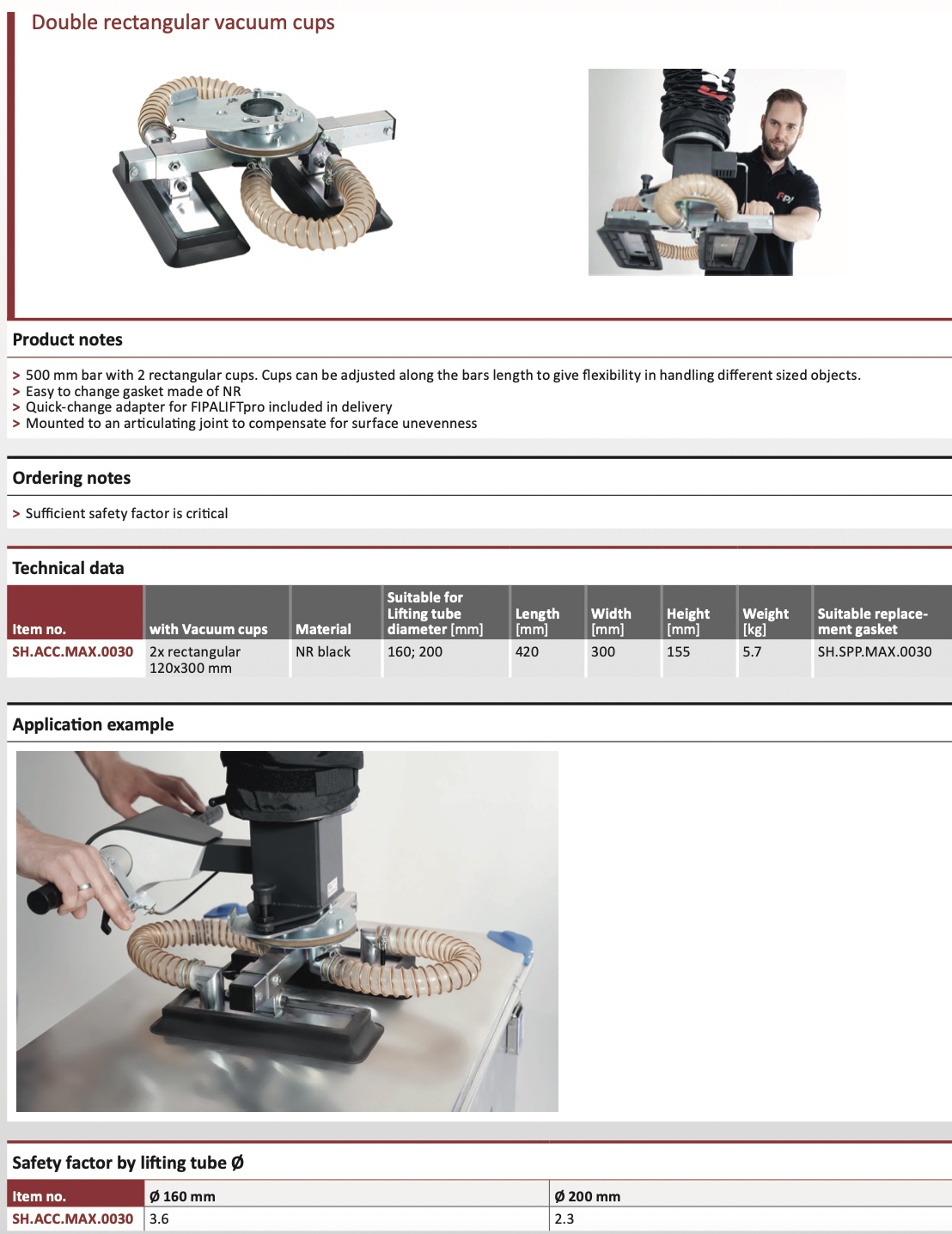 ---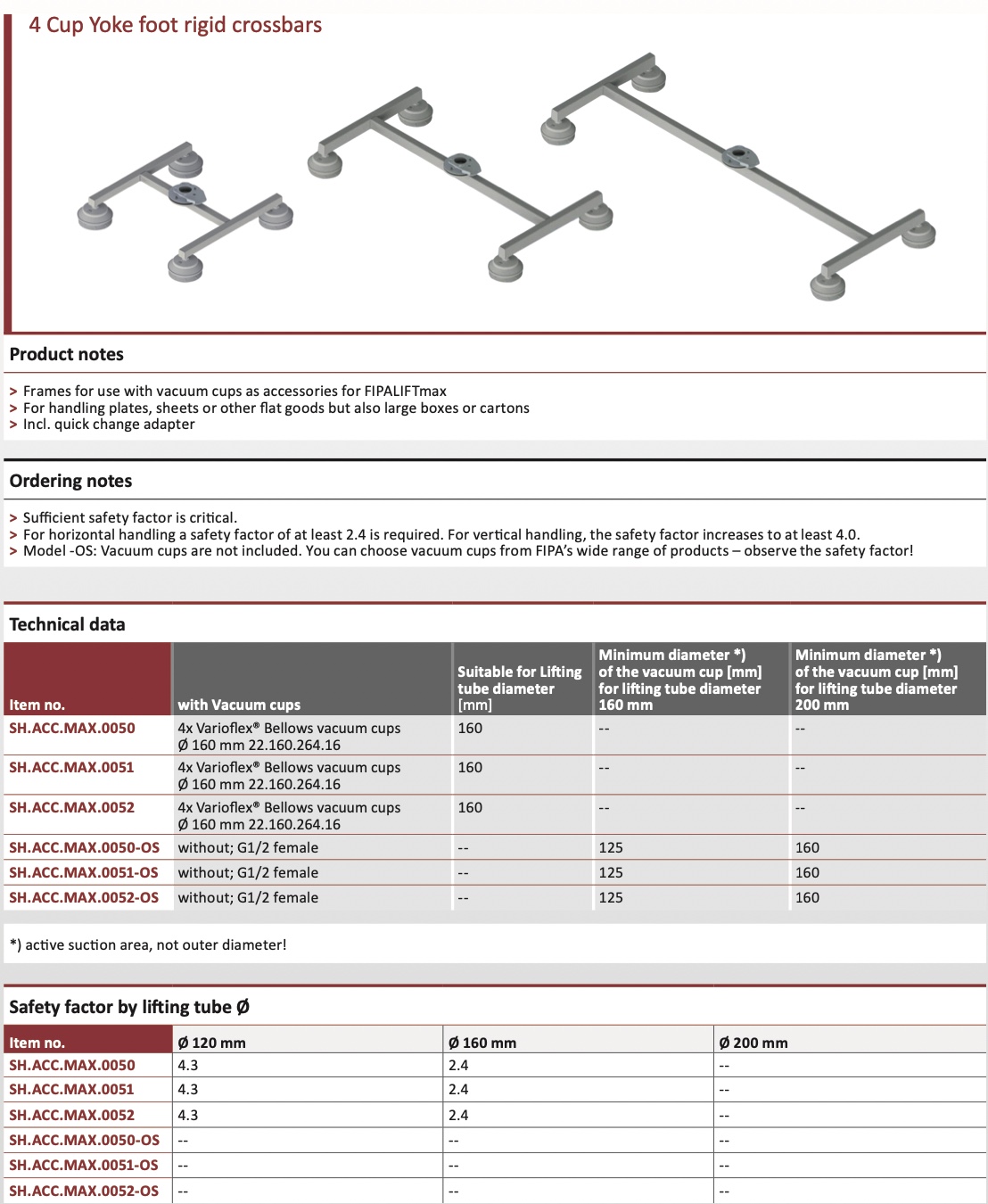 ---