Schunk GMBH
Schunk PZN Plus Centric Gripper
Description
Universal 3-finger centric gripper with high gripping force and maximum moments due to multi-tooth guidance

Field of application
multi- purpose thanks to a diverse range of accessories. Can also be used in fields of application with special requirements to the gripper (temperature, chemical resistance, dirt, and many more).

Advantages – Your benefits
Robust multi-tooth guidance
for precise handling
High maximum moments possible
suitable for using long gripper fingers
Wedge-hook design
for high power transmission and synchronized gripping
Air supply via hose-free direct connection or screw connections
for flexible pressure supply in all automated systems
Comprehensive sensor accessory program
for versatile querying possibilities and stroke position monitoring
Manifold options
for special optimization for your specific case of application (dustproof, high-temperature, corrosion-protected, etc.)
Fastening at one gripper side in two screw directions
for universal and flexible gripper assembly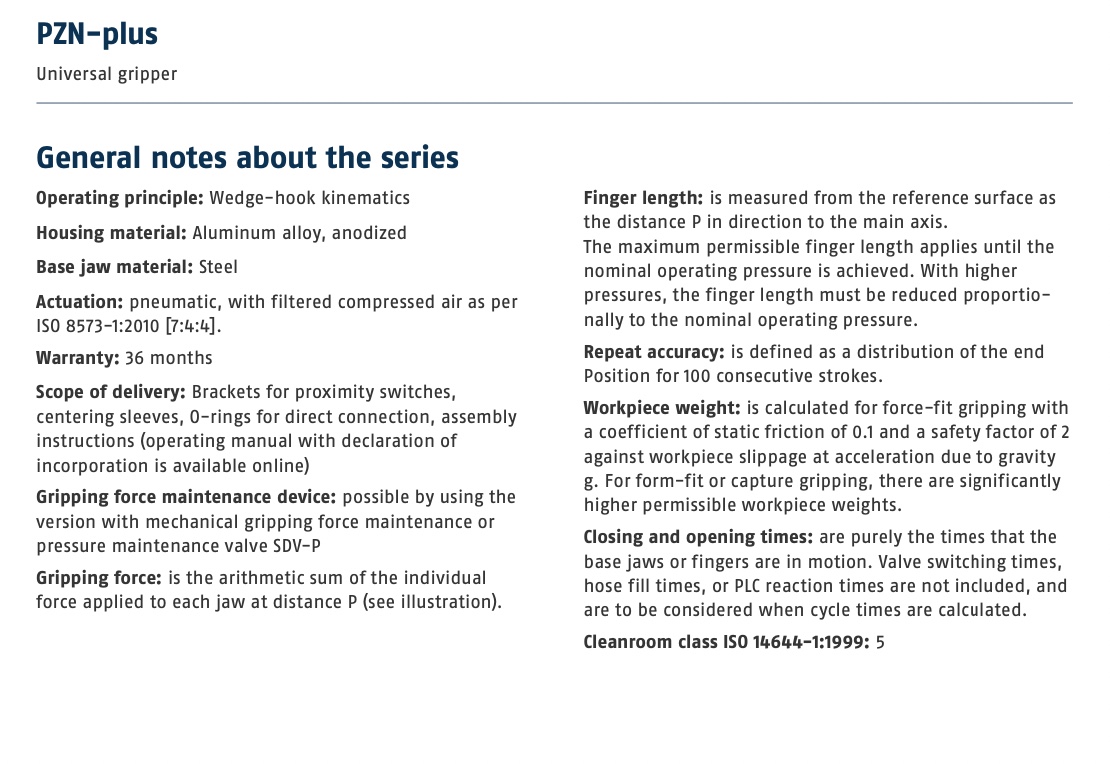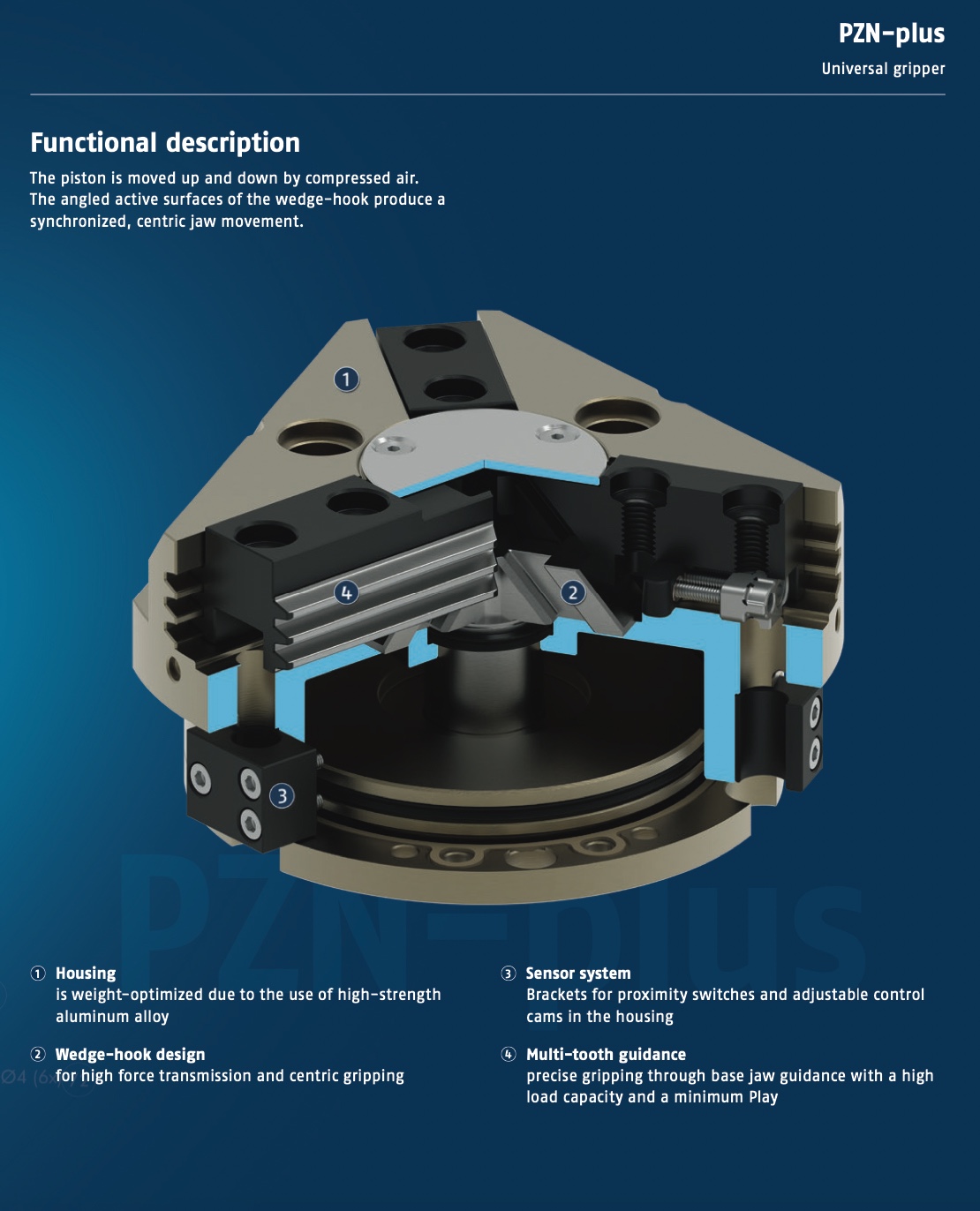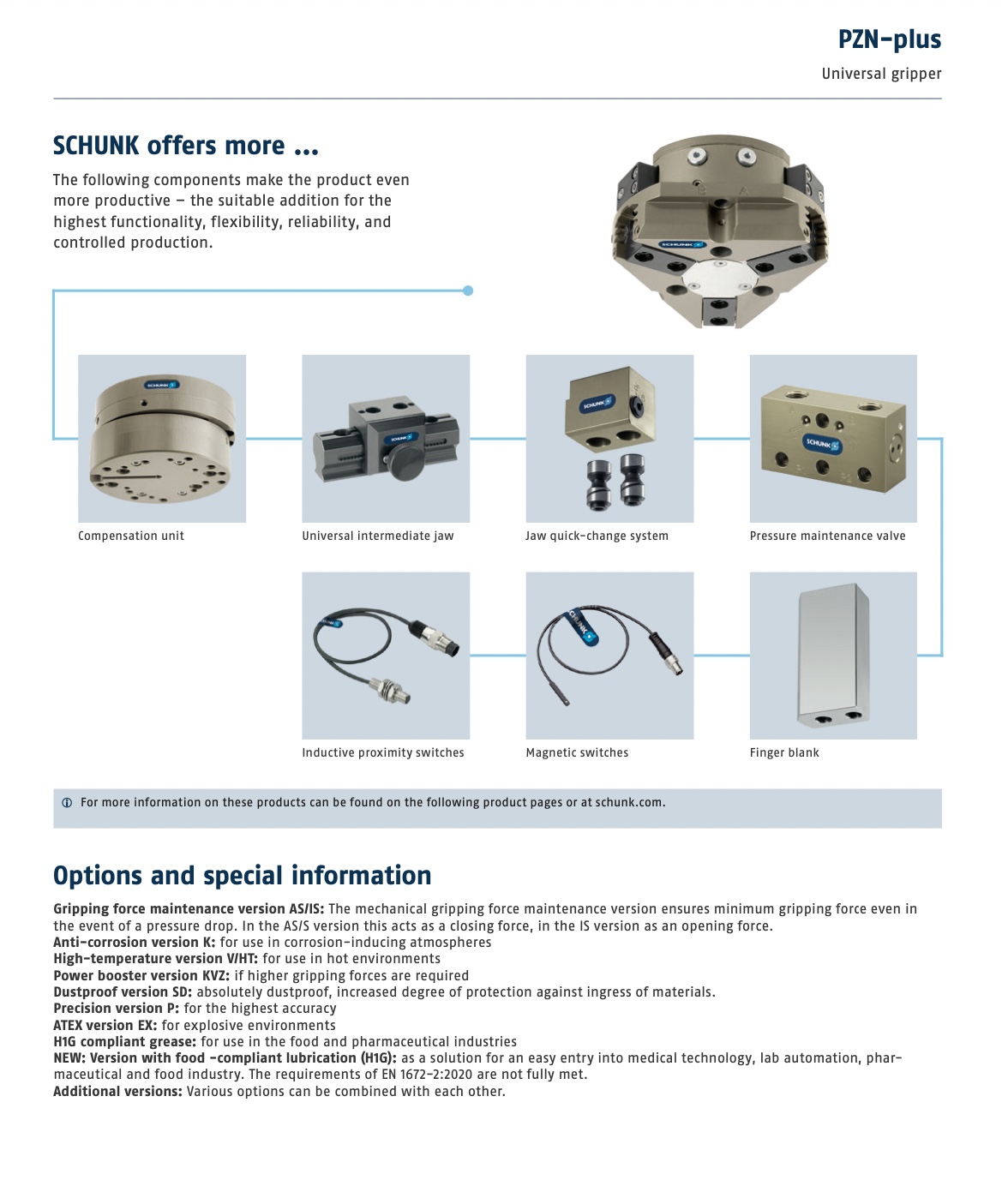 Options and special information
Gripping force maintenance version AS/IS
The mechanical gripping force maintenance version ensures minimum gripping force even in the event of a pressure drop. In the AS/S version this acts as a closing force, in the IS version as an opening force.
Anti-corrosion version K
for use in corrosion-inducing atmospheres
High-temperature version V/HT
for use in hot environments
Power booster version KVZ
if higher gripping forces are required
Dustproof version SD
absolutely dustproof, increased degree of protection against ingress of materials.
Precision version P
for the highest accuracy
ATEX version EX
for explosive environments
H1G compliant grease
for use in the food and pharmaceutical industries
NEW: Version with food -compliant lubrication (H1G)
as a solution for an easy entry into medical technology, lab automation, pharmaceutical and food industry. The requirements of EN 1672-2:2020 are not fully met.
Additional versions
Various options can be combined with each other.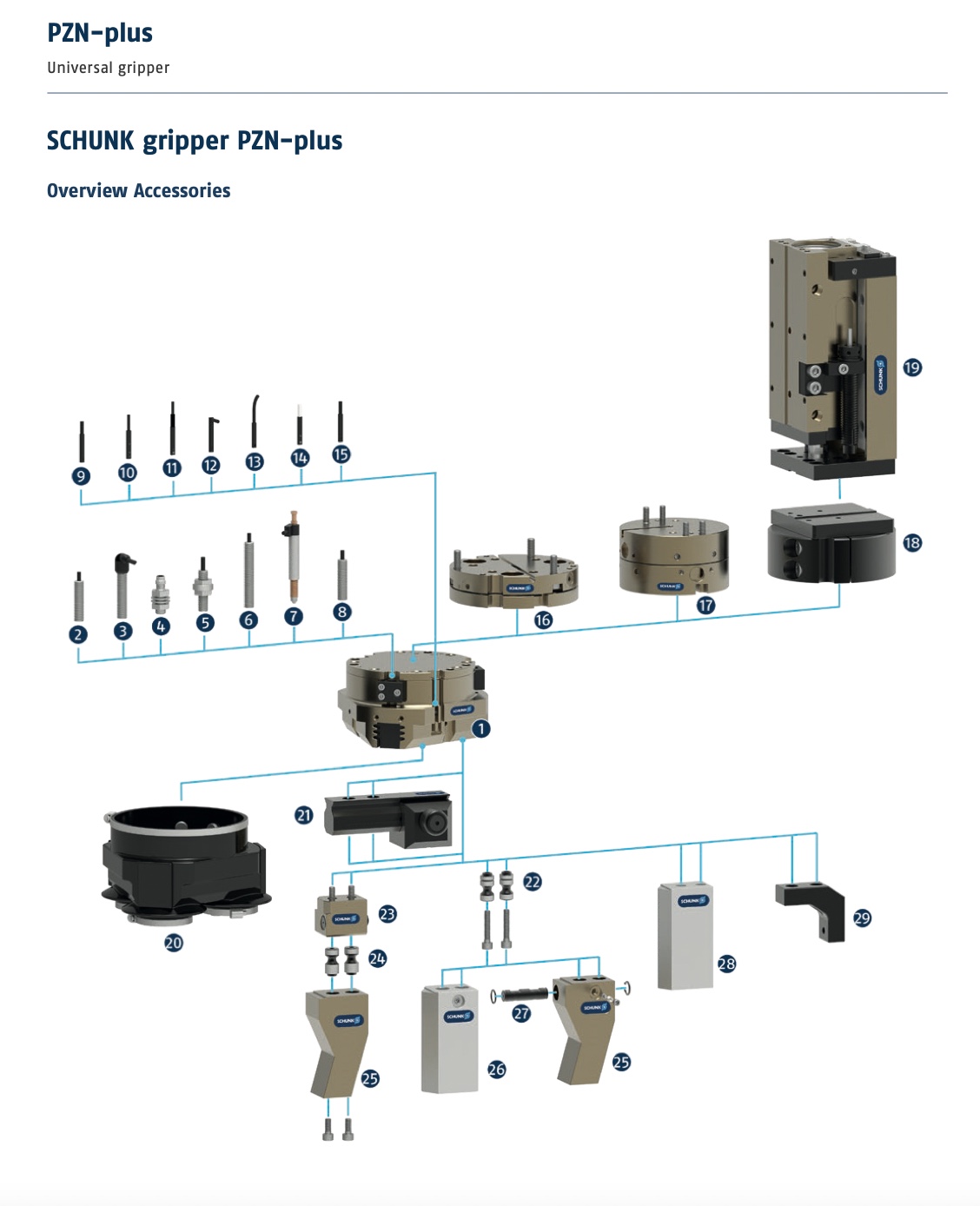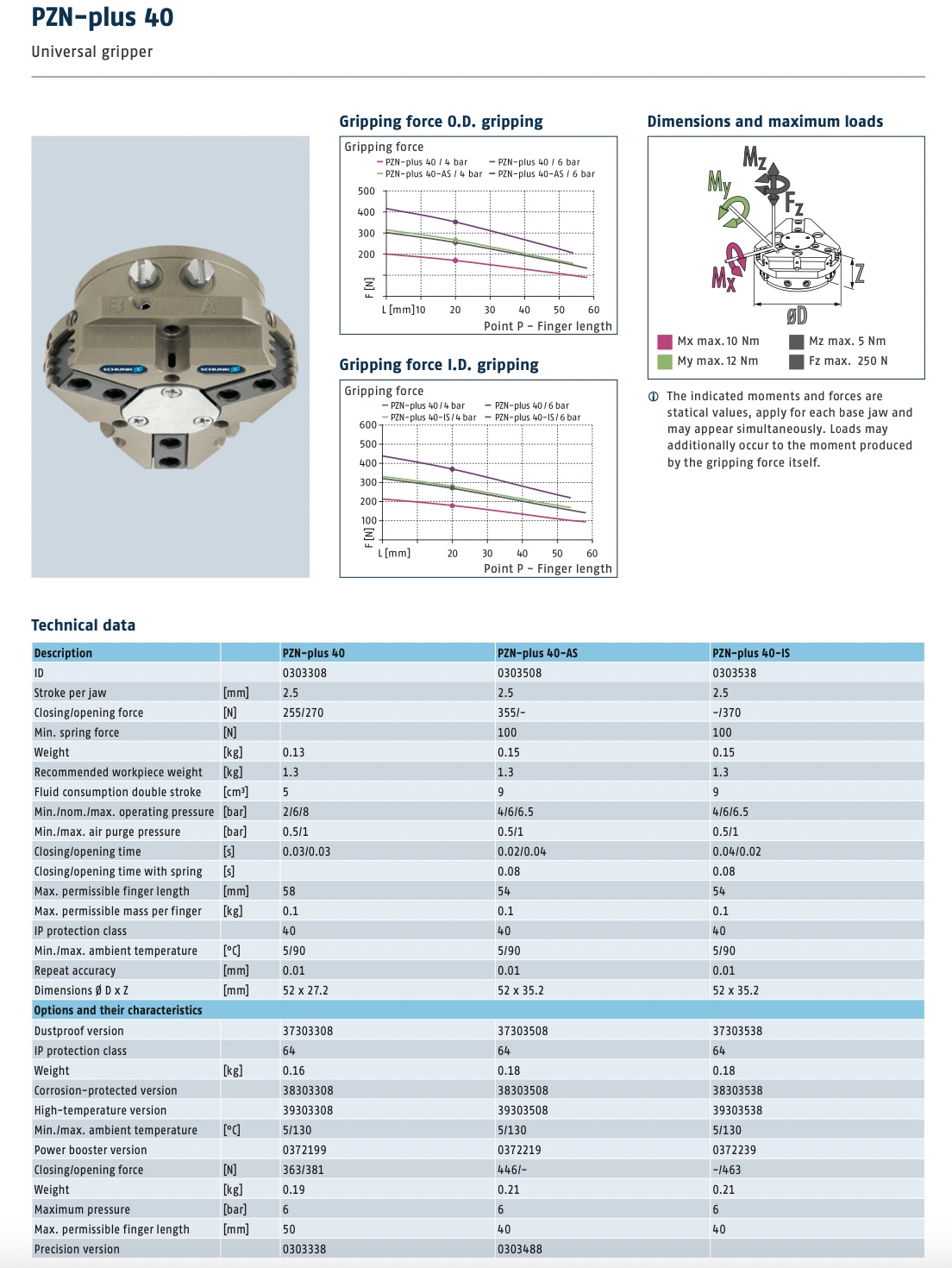 ---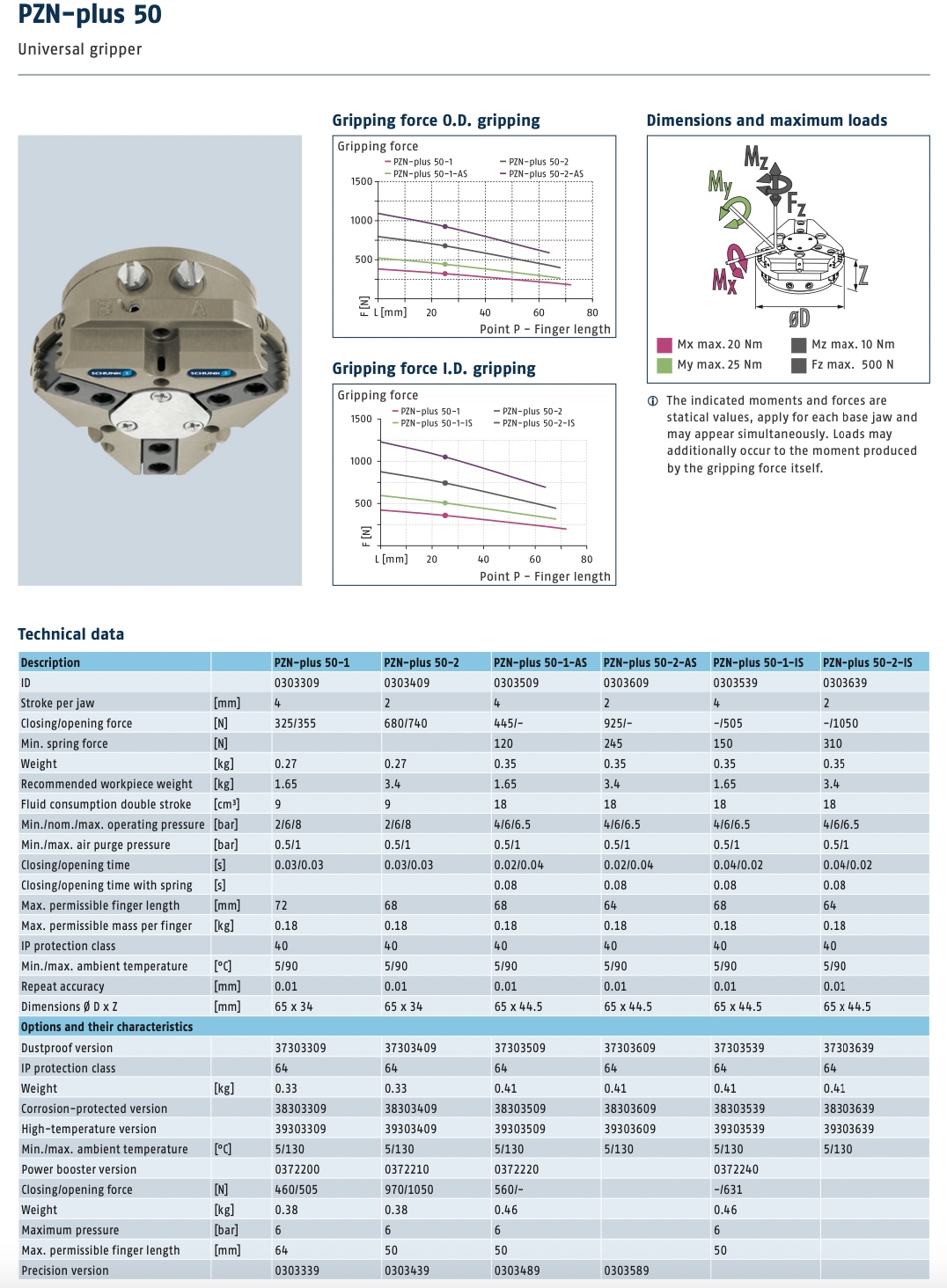 ---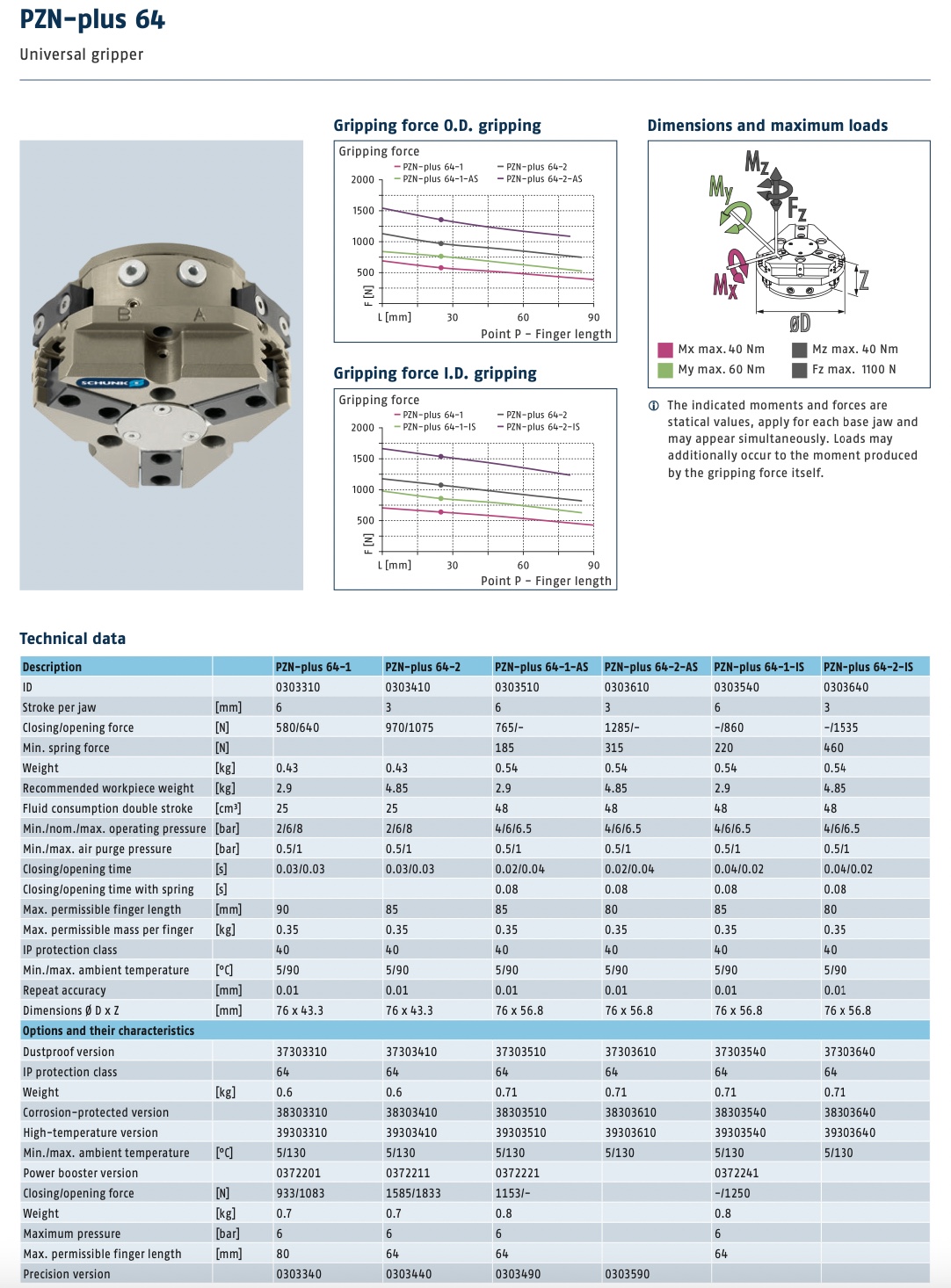 ---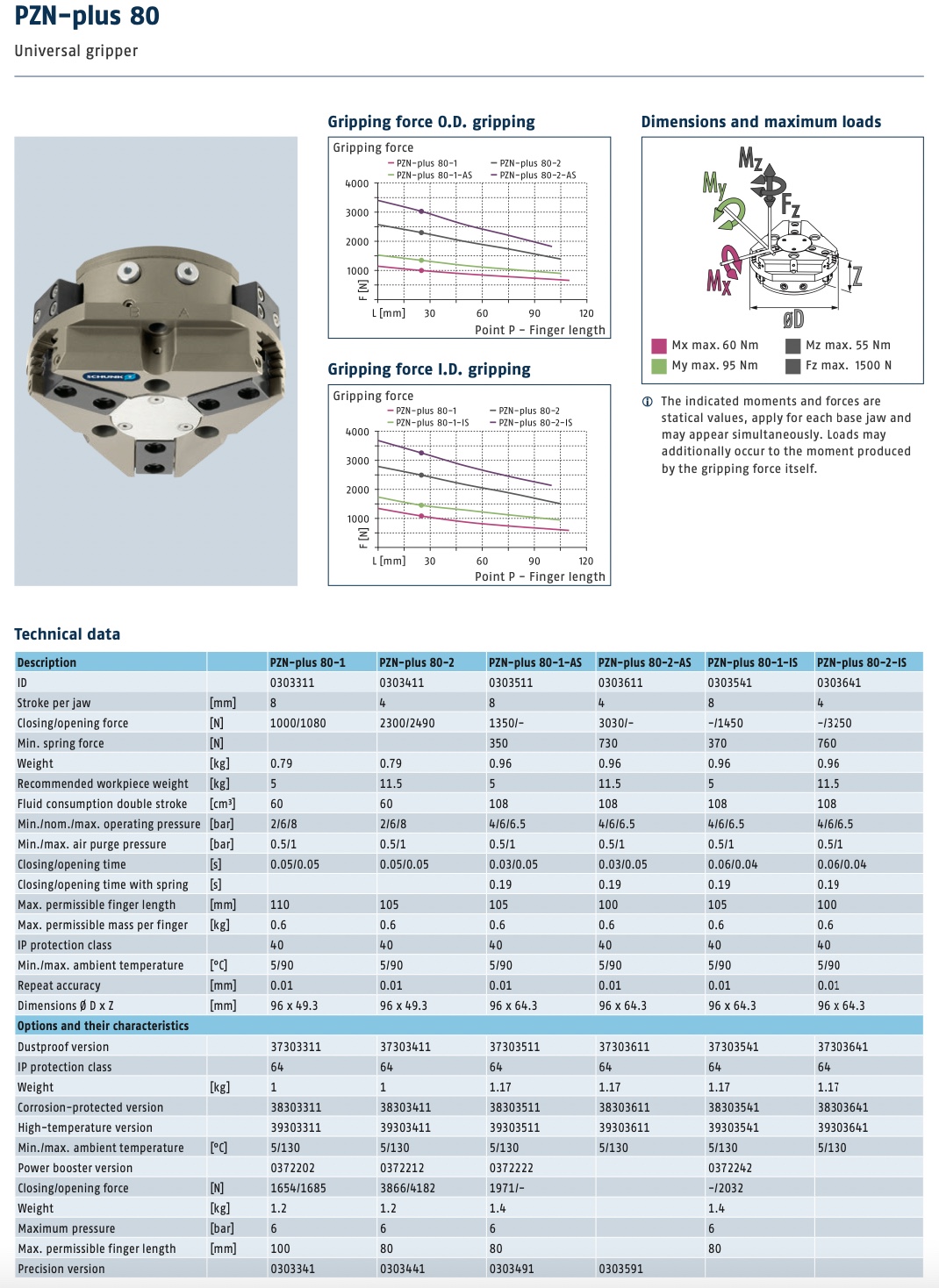 ---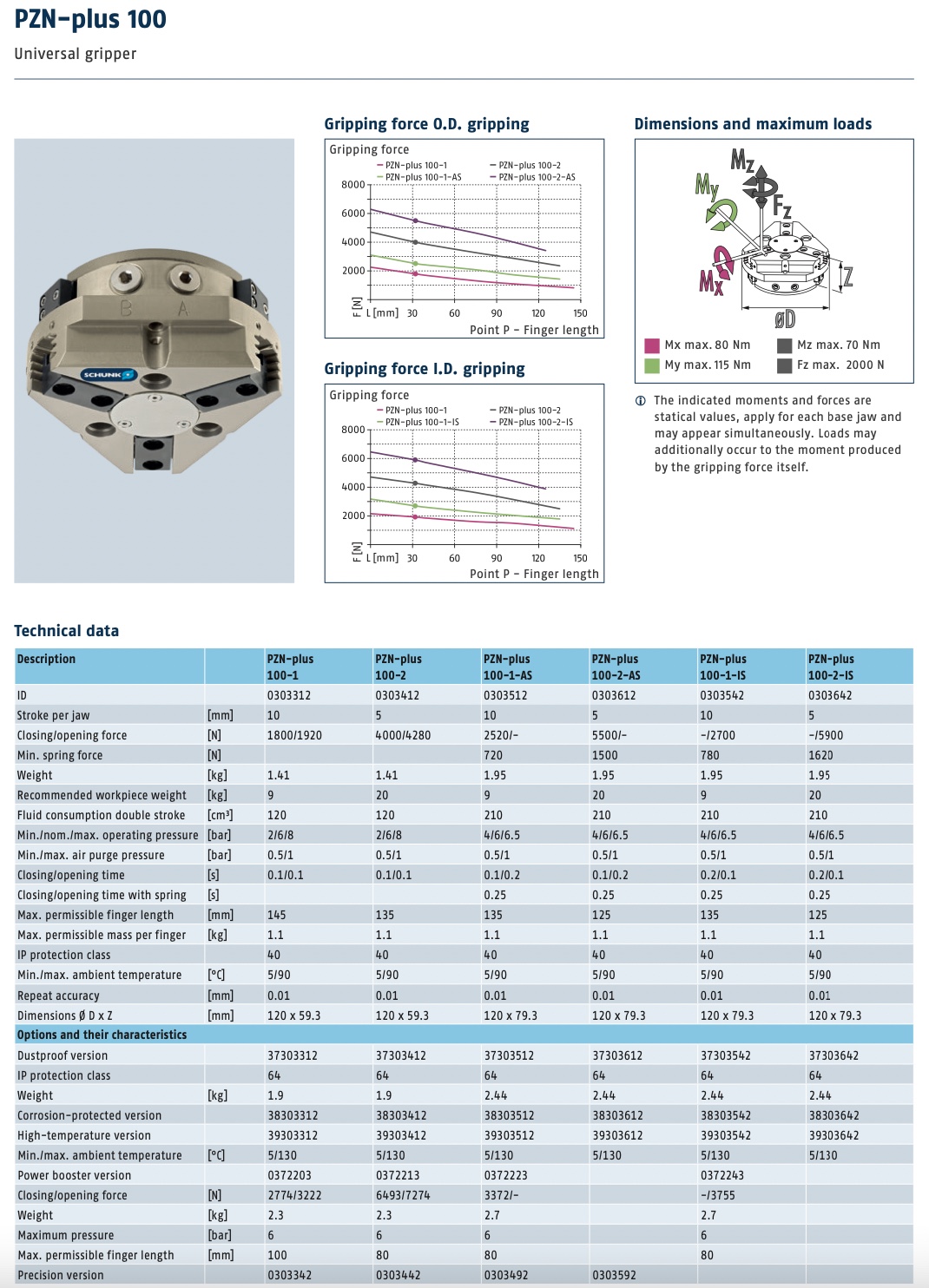 ---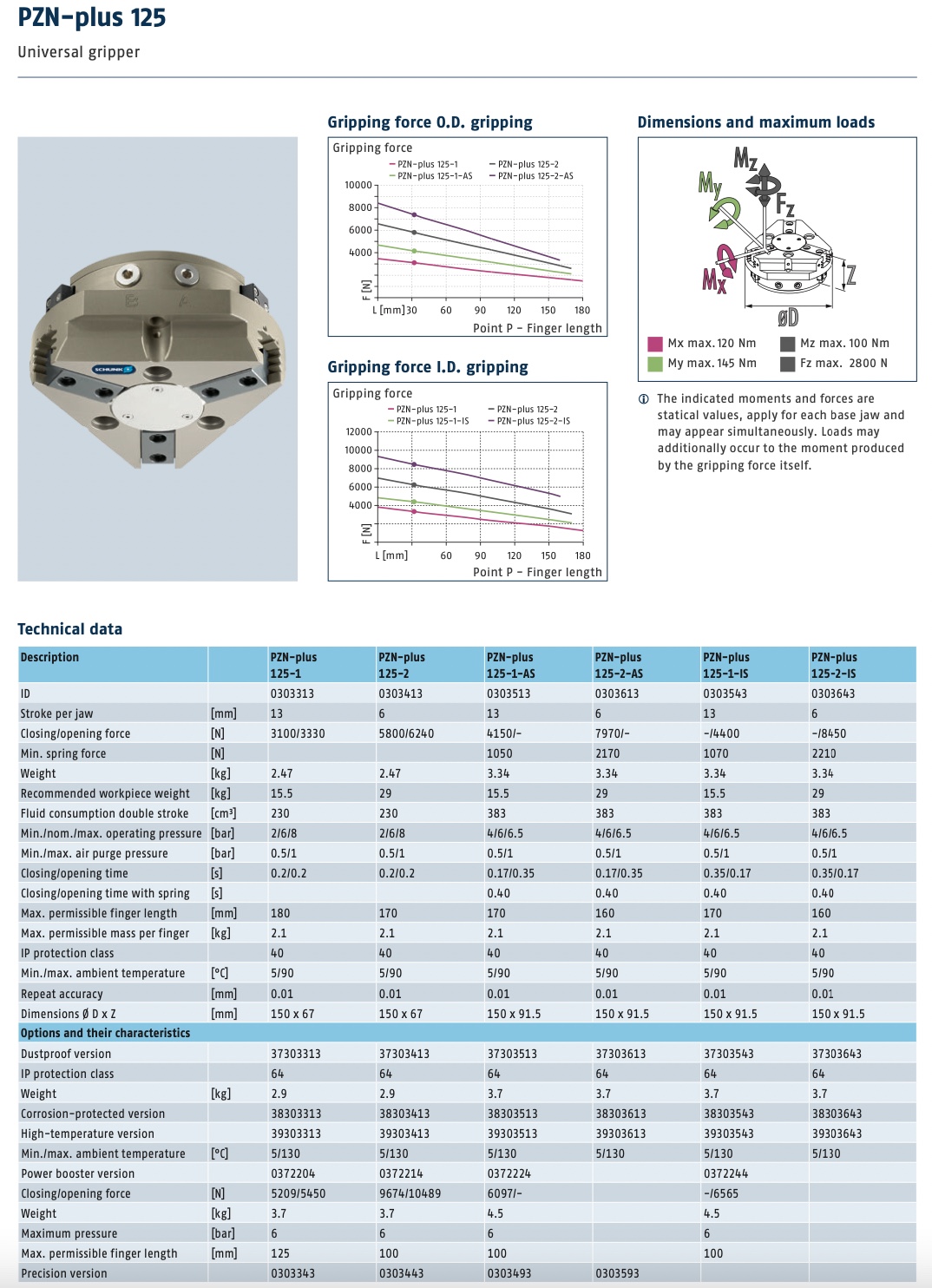 ---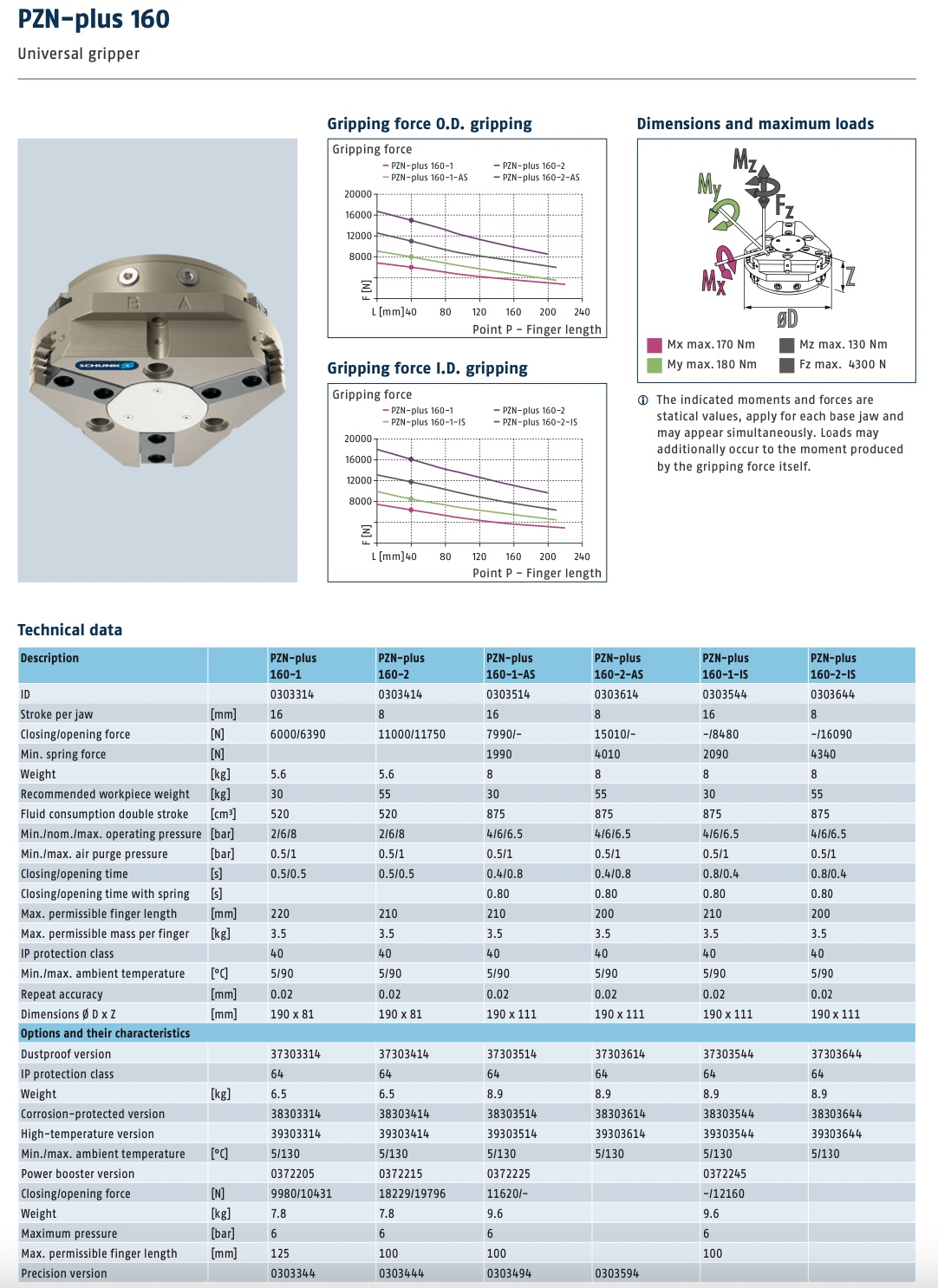 ---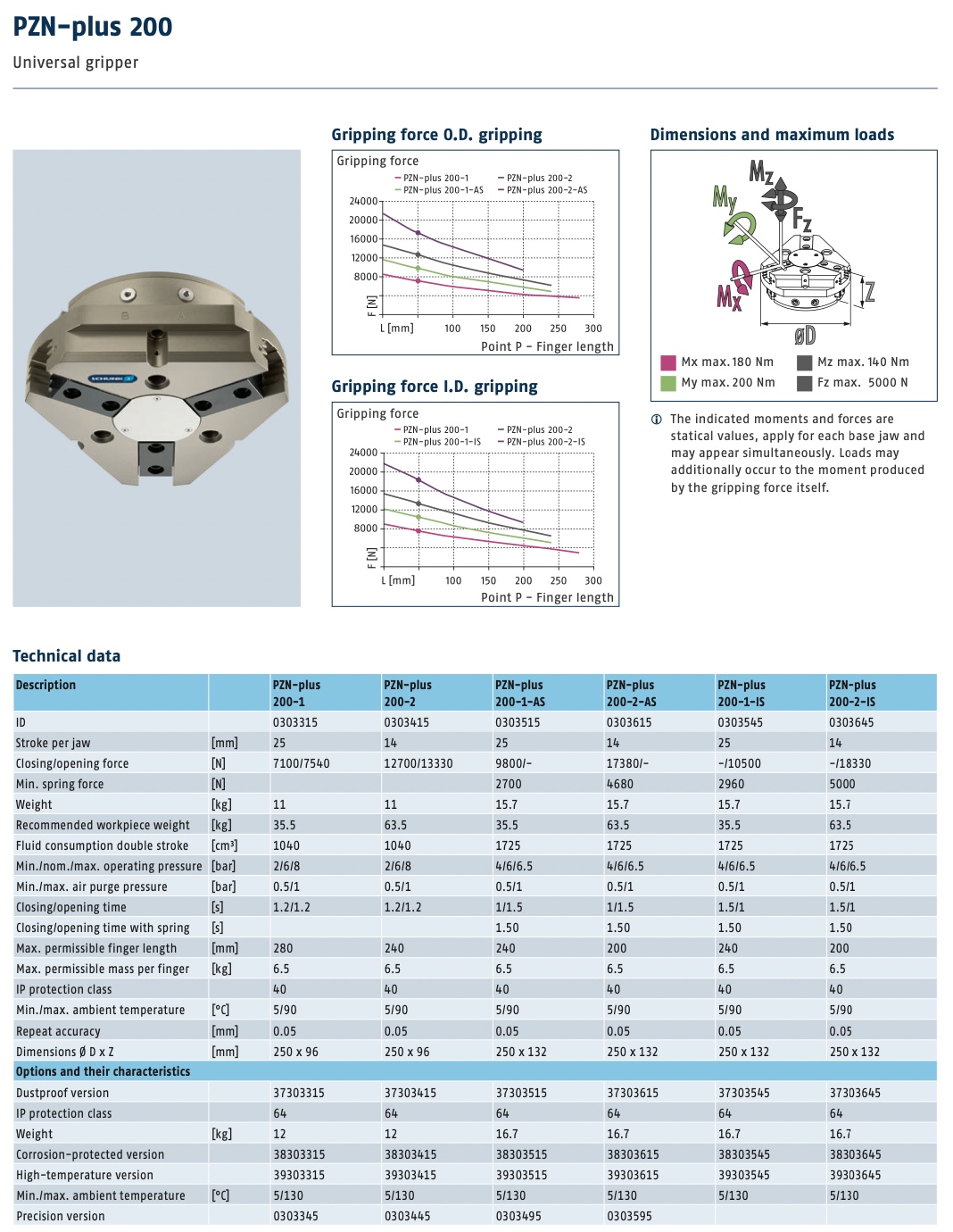 ---
---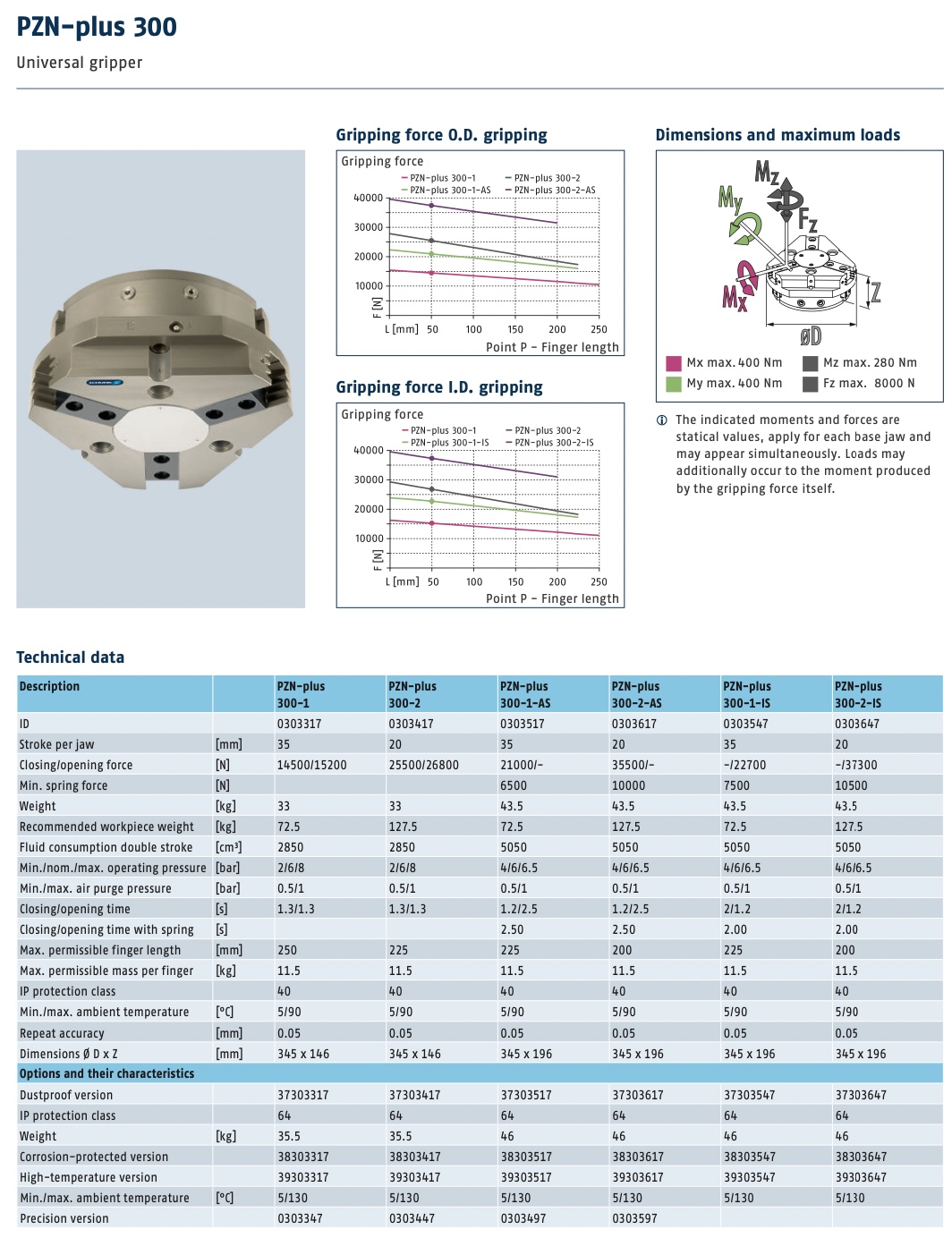 ---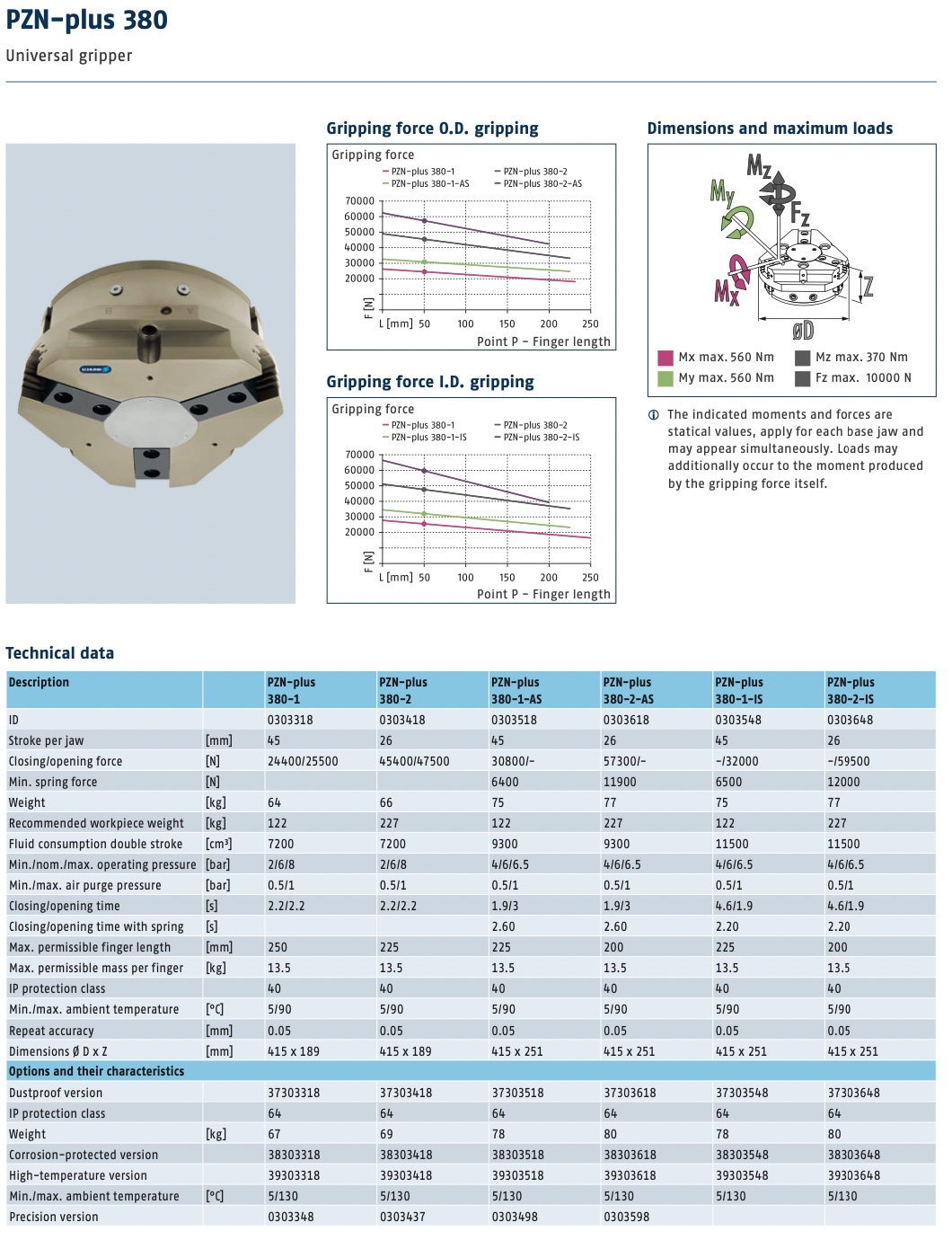 ---